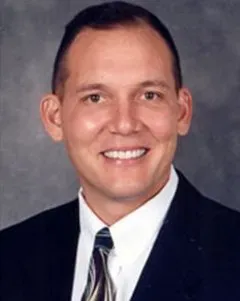 Dr. Michael D. Murray
Dr. Michael Murray has always seen dentistry as more than a science. First and foremost, he believes in sound dental health care which can contribute to enhancing your overall health. To him, dentistry is also an art. He gains inspiration and passion for cosmetic dentistry from the smiles and emotions he sees on his patients' faces when they first set eyes on their beautiful new smiles.
After earning his degree in dentistry from the University of Oklahoma, College of Dentistry, he served as a Dental Officer in the United States Air Force for eight years. Upon leaving the Air Force, Dr. Murray pursued advanced post-graduate training to provide his patients with the quality of dental care he found personally inspiring.
He chose to continue his education at the Las Vegas Institute for Advanced Dental Studies (LVI), the world-renowned educational center for aesthetic and neuromuscular dentistry. The expertise he gained as an LVI dentist has translated into beautiful results. Be sure to visit our smile gallery for amazing patient photos and testimonials.
Dr. Murray has been a member of the American Dental Association, the Florida Dental Association, Bay County Dental Society, and the American Academy of Cosmetic Dentistry. When he is not enhancing smiles, Dr. Murray enjoys spending as much quality time as possible with his family.